Main Content
HP About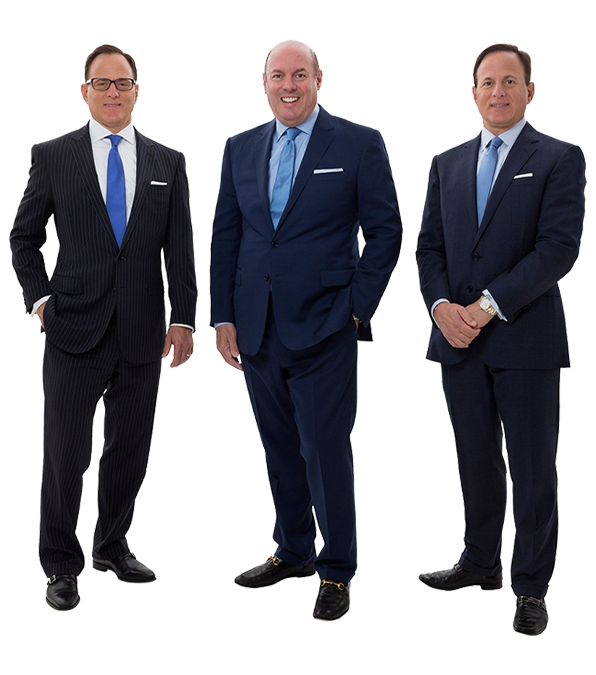 The team of D'Angelo Liguori includes the three founding partners of Premier Estate Properties: Carmen N. D'Angelo, Joseph G. Liguori, and Gerard P. Liguori. Together they have personally sold over $4 Billion in ultraluxury Florida real estate, with many record-breaking sales…and have all been ranked for 14 years among the top 1% of 1.1 million Realtors® nationally by RealTrends and The Wall Street Journal Top 1000.
CARMEN N. D'ANGELO, JR. Carmen N. D'Angelo, Jr. has been a guiding force for Premier Estate Properties' prestigious brand since the company's inception in 1993. Visionary in anticipating architectural trends and client desires, Carmen has enabled Premier Estate Properties to achieve and maintain a consistent market leadership position. A consummate seasoned professional with a legendary sense of discretion, Carmen has set the bar for the ultimate in personal concierge service. All of which explains his extensive international roster of exceptionally loyal top-worth clients.
JOSEPH G. LIGUORI Joseph Liguori has been laser focused on the Million Dollar-Plus Florida market since his company's inception in 1993. Growing up in a real estate family, Joe learned early on the value of personal concierge service, professional integrity, and client confidentiality. His commitment to always placing his clients' needs first and foremost, to skillfully guiding his clients with in-depth market knowledge based on realtime analytics, his incomparable mastery of multi-media target marketing, and his ability to artfully negotiate the best result has garnered him an extensive loyal clientele. The most discerning individuals worldwide count on Joseph G. Liguori as their trusted advisor in any market condition.
GERARD P. LIGUORI Gerard Liguori has won the respect and admiration of high net-worth clients around the globe by demonstrating unparalleled success in achieving his clients' lifestyle objectives and maximizing their return on investment. A digital marketing specialist, Gerry ensures his sellers' properties truly global exposure … his buyers ease of access to the finest collection of Oceanfront, Intracoastal/Deepwater, Private Enclave, Country Club Estates, and ultraluxury condominiums. Schooled in personal concierge service, Gerry's innate sensitivity, finely honed people skills, utmost integrity and discretion take client service to its highest level…mirroring his partners and the incomparable brokerage he has helped to create. Contact Us
Skip to content